DUAL MODEL XPON wifi gpon ont 1ge epon onu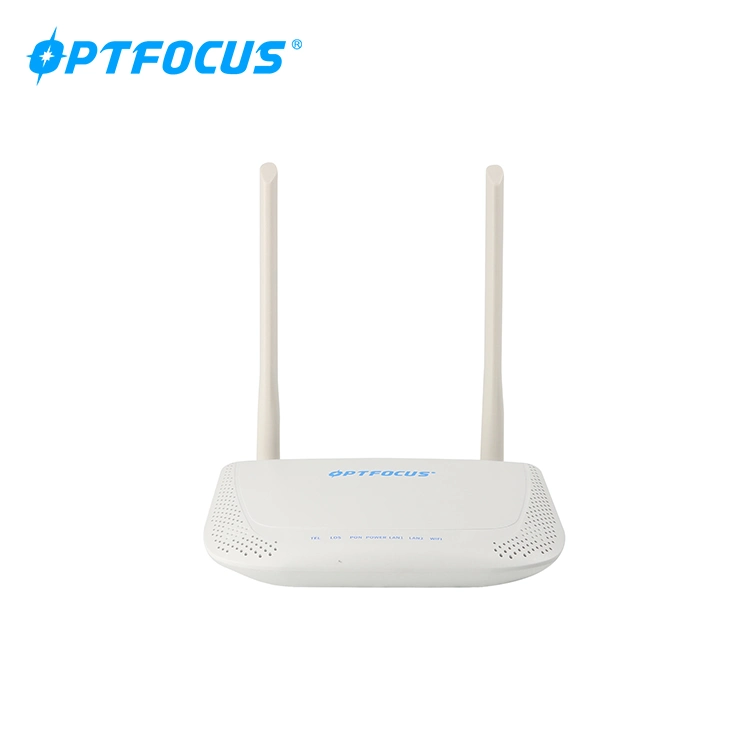 Description:
OFSX622-VW XPON(GPON and EPON dual mode) ONU. It is designed for meeting the triple-play service needs of fixed network operators or cable operators, and widely used in FTTx, video surveillance and other requirements. It is based on mature GPON and EPON technology, and has high ratio of performance to price, stable, cost-effective, high reliability, easy management, configuration flexibility and good quality of service (QoS) guarantees. It is fully compliant with GPON and EPON technical regulations such as ITU-T G.984.x, IEEE802.3ah requirement. it can be used as GPON or EPON.
Feature
Plug and play

, features auto-detecting, auto-configuration, and auto firmware upgrade, etc.
Completely compatible with GPON international standard

IEEE802.3ah/802.3-2005

Support China Telecom GPON CTC3.1 standard and expand OAM

Support triple churning encryption request

Support DBA reporting mechanism request
Support

OAM

(Link, Test, Loop back)maintenance function defined

IEEE802.3ah

Support the remote upgrade and download

Support status detection and fault report

Support to save configured parameters if power down

Support to configure the work mode at the user port

Support

MDI-MDIX

automatic-detection at the user port.

Support data encryption and decryption

Support access authentication based on serial number

Support access authentication based on MAC address

Support

802.1Q VLAN

Support

rich QinQ VLAN functions and IGMP Snooping

Support traffic rule to modify the related priority.

Support

IEEE802.11n 2T2R WiFi function

Support to restore the factory settings

Support the remote reset and reboot

Support dying gasp outage alarm

Fully compatibility with OLT based on Broadcom/PMC/Cortina chipset.
Technical Specification
Tech Parameters

Description


Up-link Interface
1 XPON interface,SC single mode single fiber

RX 2.488 Gbits/s

rate and TX 1.244 Gbits/s (GPON),

RX 1.244 Gbits/s

rate and TX 1.244 Gbits/s (EPON) rate
Fiber type:SC/UPC Optical power: 0~4 dBm


Sensitivity:-28 dBm

safety: ONU authentication mechanism
Wavelength(nm)

TX 1310nm,RX 1490nm

Fiber connector

SC/UPC connector (SC / APC optional)

Down-link Data Interface

1*10/100Mbps and 1*10/100/1000M auto-negotiation Ethernet interface, RJ45 interface

Indicator LED

7 pcs

DC Supply Interface

input+12V 1A

Power

≤7W

Operating Temperature

-5~+55ºC

Humidity

10~85%(non-condensation)

Storage Temperature

-30~+70ºC

Dimension(MM)

167*119*32mm(mainframe)

Weight

0.35Kg(mainframe)
WIFI characteristics
Tech Features

Description

Antenna
2T2R Mode
5DBI Gain ,Frequency:2.4G
Rate

300Mbps

PHY rate
Encryption Methods

WFA,WPA,WPA2,WAPI
VOIP Technical feature
Tech features

description

Voltage and Current Monitoring

The XPON ONU continuously monitors the TIP, RING, and battery voltages and currents via an on-chip Monitor ADC

Power Monitoring and Power Fault Detection

The XPON ONU monitoring functions are used to continuously protect against excessive power

conditions

Thermal Overload Shutdown

If the die temperature exceeds the maximum junction temperature threshold, the device will shut itself down
Real Shot Picture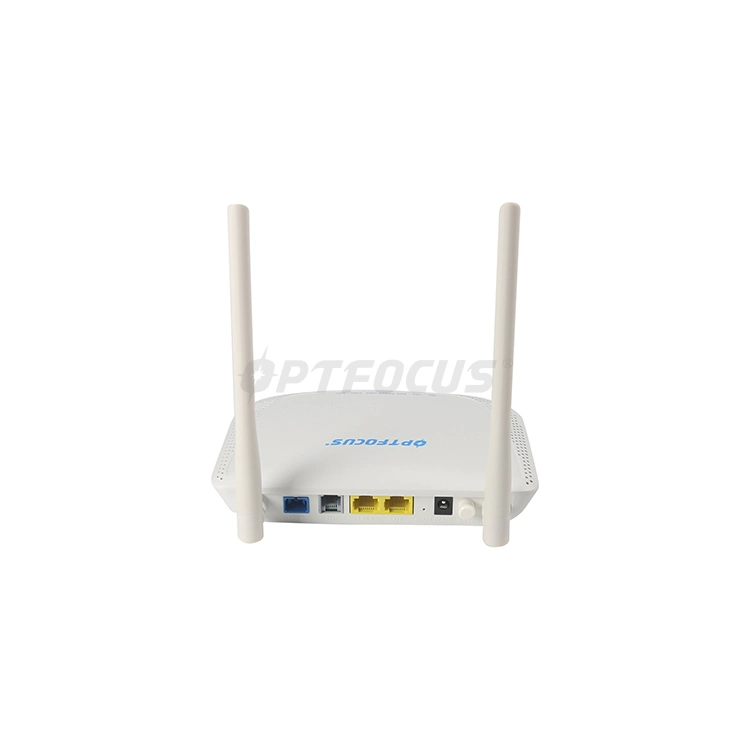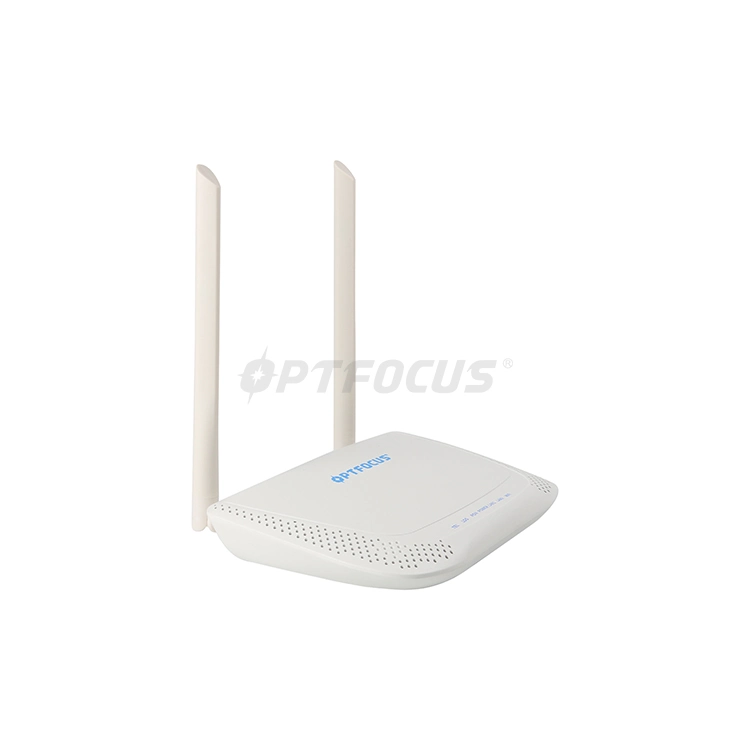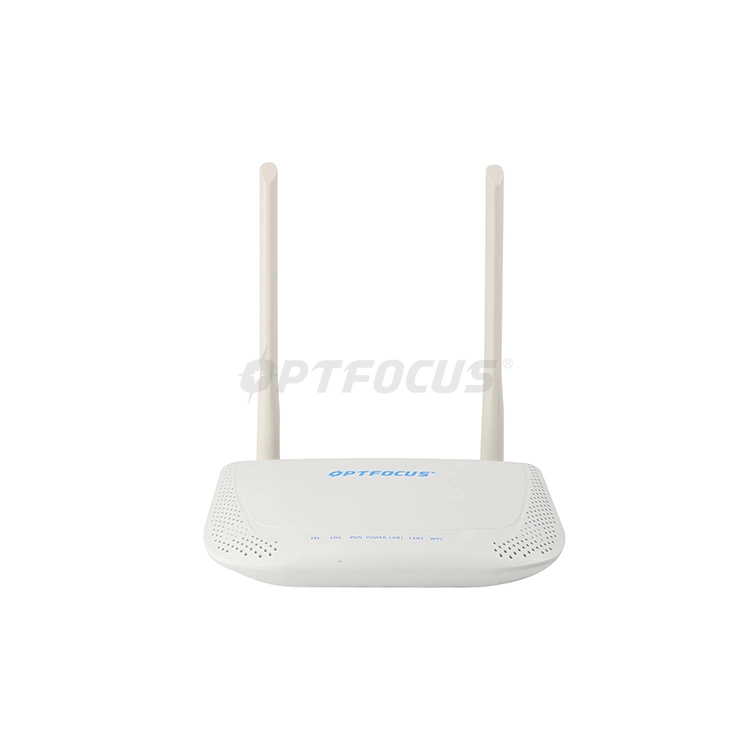 Certification



Company Profile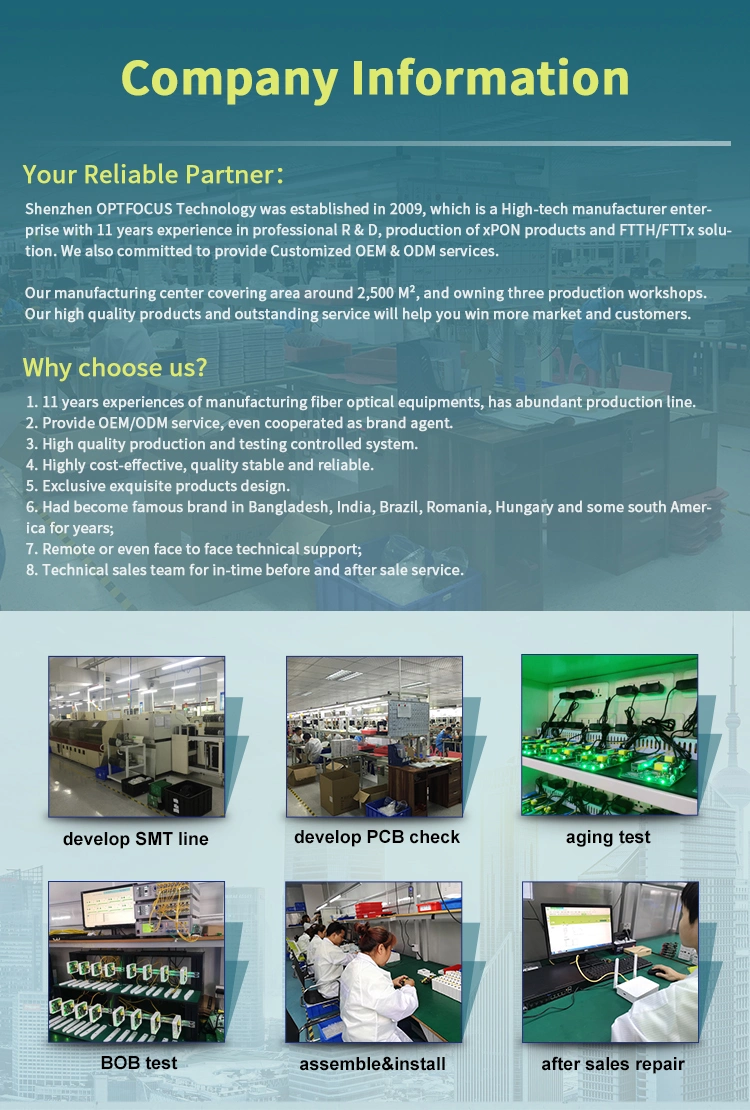 EXHIBITION SHOW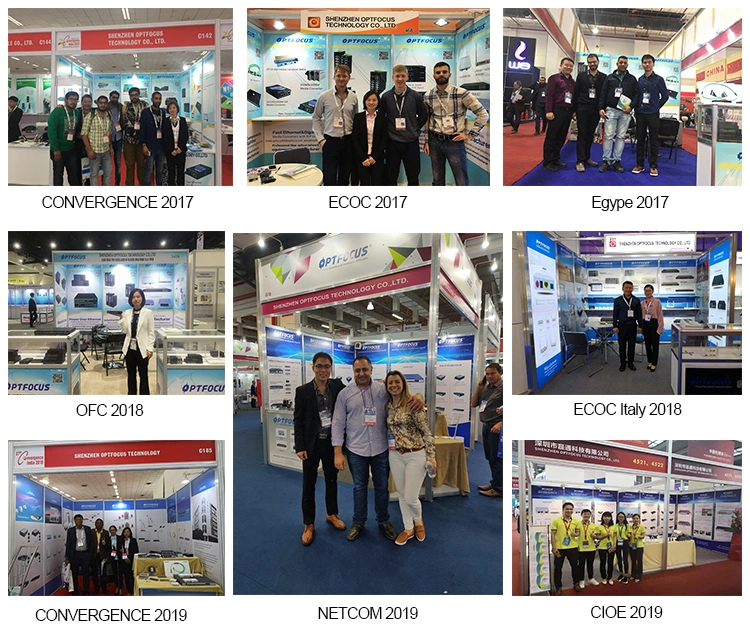 FAQ
1. Is there a minimum order quantity?
No, you can feel free to order any quantity of any product.
2. Do your products come with warranty?
Yes,we provide 2 year warranty for all our products from the date of shipment.
3. How much charge voltage can reach?
Battery charging voltage should be 13.8V only high charging and low cutoff 10V.
4. Can you customize logo?
Not only logo, but also frameware are able to be customized at 500 pcs quantity.
5. How is your WIFI signal?
It's 5dbi gain which means more covering range and better signal.

Contact