Quality assurance GEPON ONT / ONU equipment with POE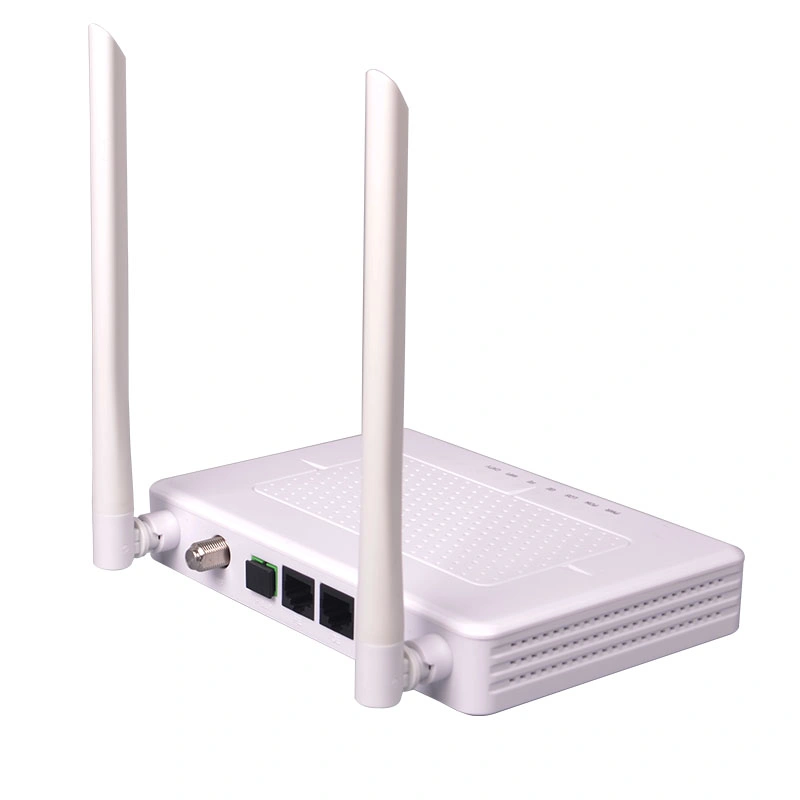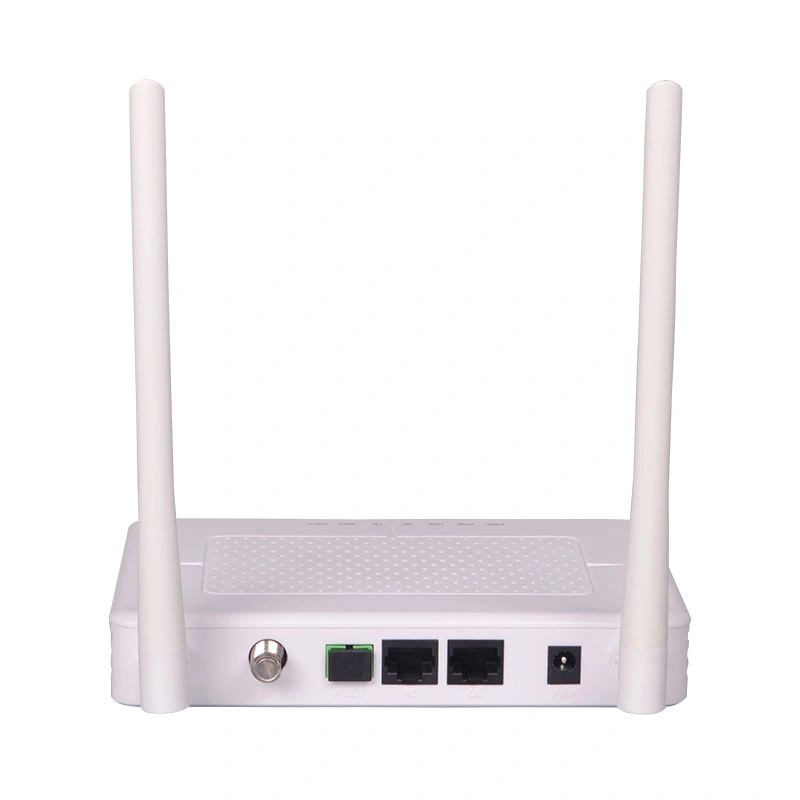 ONT-4GE-2VW GPON HGU ONT is one of the GPON optical network unit design to meet the requirement of the broadband access network. It apply in FTTH/FTTO to provide the data, voice andvideo service based on the GPON network.
ONT-4GE-2VW provide two POTS ports, four GE auto-adapting Ethernet ports, one 802.11 n/b/g Wi-Fi port and one USB port. The ONT-4GE-2VW features high-performance forwarding capabilities to ensure excellent experience with VoIP, Internet and HD video services. Therefore, the ONT-4GE-2VW provides a perfect terminal solution and future-oriented service supporting capabilities for FTTH deployment. Besides, It has good third-party compatibility to work with the third party OLT, such as Huawei/ZTE/Fiberhome and Alcatel-Lucen.
Features
Full compatible with ITU-T G.984
Support two POTS
Support four GE auto-adapting Ethernet ports
Support one 802.11 n/b/g WiFi port
Support one USB port
Support OMCI and TR069 for remote management
Support Web for local management
Support Auto-negotiation andMDI/MDIX
Support the Ethernet interface rate, working mode andflows control
Support loopback at UNI
Support packet filtering and anti-illegal message attack protection
Support performance statistics of Ethernet lines
Support VLAN tagged label processing, traffic classification and packet filtering, STP/RSTP etc.
Support DHCP Option60 reporting the location information of the Ethernet interface
Support PPPoE+ for accurate subscribers identification
Support H.248, MGCPandSIP protocol
Support IGMP Snooping
Support AES-128
Application
Solution: FTTH,FTTB,FTTO,PON+EOC
Business: Broadband Internet/Voice/IPTV/VOD/IP Camera/WIFI
Item
Parameters
Specification
Interface
PON Port
1*GPON port, FSAN G.984.2 standard, Class B+
Downstream Data Rate: 2.488Gbps
Upstream Data Rate: 1.244Gbps
SC/PC single mode fiber
28dB Link loss and 30KM distance with 1:128
Ethernet Port(LAN)
4*10/100/1000M Auto-negotiation RJ45 ports
Full Duplex / Half-DuplexRJ45, Auto-MDI/MDI-X
Transmission Distance 100 Meter
POTS Port
2*RJ11 with 3REN
Max 1km distance
Balanced Ring, 55V RMS
USB port
One USB port
Power Supply Port
12V DC input
PON
Optical
Parameter
Wavelength: Tx 1310nm, Rx1490nm
Tx Optical Power: 0~5dBm
Rx Sensitivity: -27dBm
Saturation Optical Power: -8dBm
Connector Type: SC
Optical Fiber: 9/125μm single-mode fiber
Data Transmission
Parameter
PON Throughput: Downstream 2.488Gbi
Upstream 1.244Gbit/s
Ethernet: 1000Mbps
Packet Loss Ratio: <1*10E-12
latency: <1.5ms
Management
Network Management
Standard compliant OMCI interface as defined by
ITU-T G.984.4
Support TR069 and WEB management
Management Function
Status monitor, Configuration management, Alarm
management, Log management
Environmental
Specifications
Shell
Plastic casing
Power
External 12V 1A AC/DC power supply adapter
Power consumption: <7W
Dimensions
170mm(L)*130mm(W)*30mm(H)
0.3kg
Environment
Operating Temperature: 0~45ºC
Storage Temperature: -40~85ºC
Operating Humidity: 10%~90%(Non-condensing)
Storage Humidity: 10%~90%(Non-condensing)