FTTH Ont ONU E/Gpon FTTH Compatible Huawei/ZTE OLT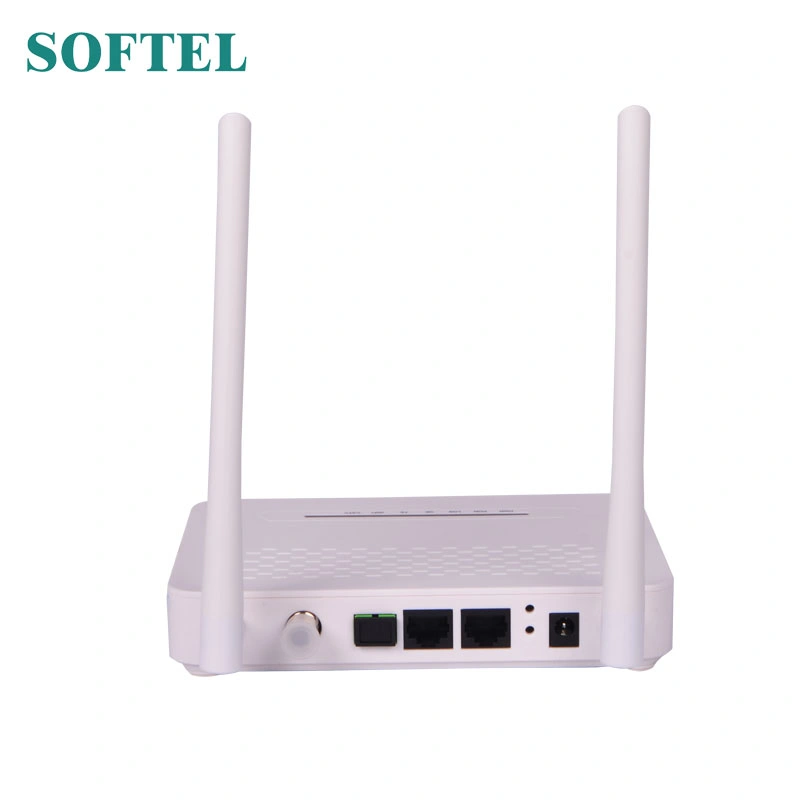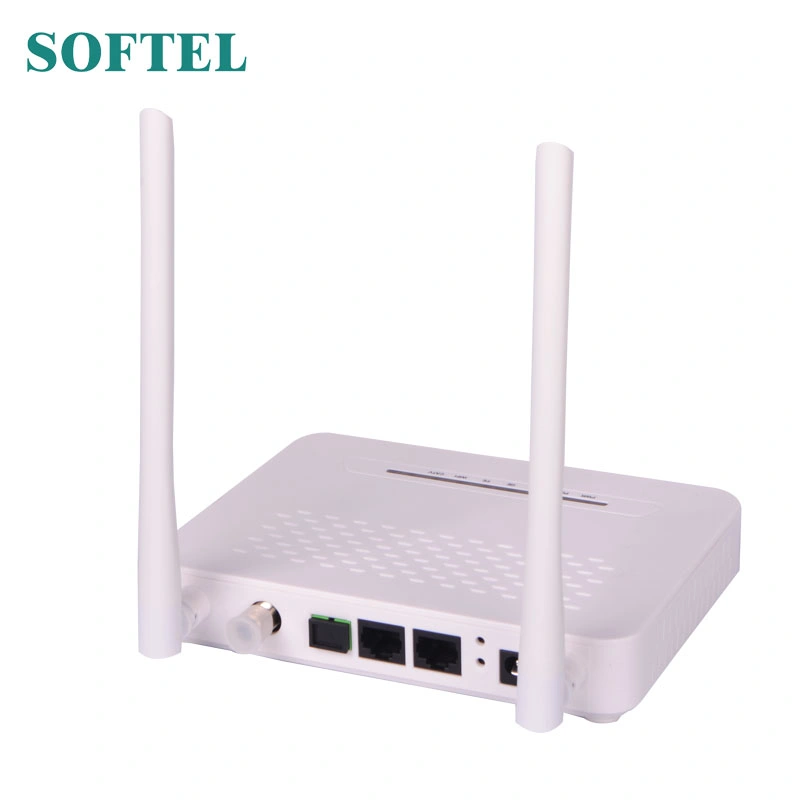 Brief Views:
ONT-1FE-1GE-RF-W is fiber to the home multi service access XPON ONT. It's based on the mature, stable, high cost performance EPON/GPON technology and has gigabit Ethernet switching, WDM and HFC technology. ONT-1FE-1GE-RF-W has a higher bandwidth, higher reliability, easy management and good quality of service (QoS) guarantee. It supports GPON and EPON two modes adaptive, can quickly and effectively distinguish between GPON and EPON systems, so normal operation under the current system.
It adopts single fiber WDM technology with downlink wavelength 1550nm and 1490nm, uplink wavelength 1310nm . It only needs one-core fiber to transmit data and CATV service.
ONT-1FE-1GE-RF-W can integration wireless function with meet 802.11 n/b/g technical standards, It has external high gain directional antenna, the wireless transmission rate up to 300Mbps. It has the characteristics of strong penetrating power and wide coverage. It can provide users with more efficient data transmission security.
Indicator
Description

1

CATV

CATV status

On

:

CATV optical normal




Off

:

The CATV signals are not received

2

WIFI

WIFI

Blinking

:

Data is being transmitted




On

:

Wi-Fi function Opens




3




FE




FE port status

On: Ethernet connection is normal




Blinking: Data is being transmitted through the Ethernet port




Off: Ethernet connection is not set up




4




GE




GE port status

On: Ethernet connection is normal




Blinking: Data is being transmitted through the Ethernet port




Off: Ethernet connection is not set up

5

LOS

PON optical signals

On: Optical power lower than receiver sensitivity ; Off: Optical in normal




6




PON




ONU Register

On: Success to register to OLT




Blinking: In process of registering to OLT Off: Failed to register to OLT;

7

PWR

Power status

On: The ONU is power on Off: The ONU is Power off